2017
---
Royal Ark Mariner Grand Assembly
Steve Roberts celebrating at Connaught Rooms with some of the lads after receiving Royal Ark Mariner Grand Rank at the Annual Assembly.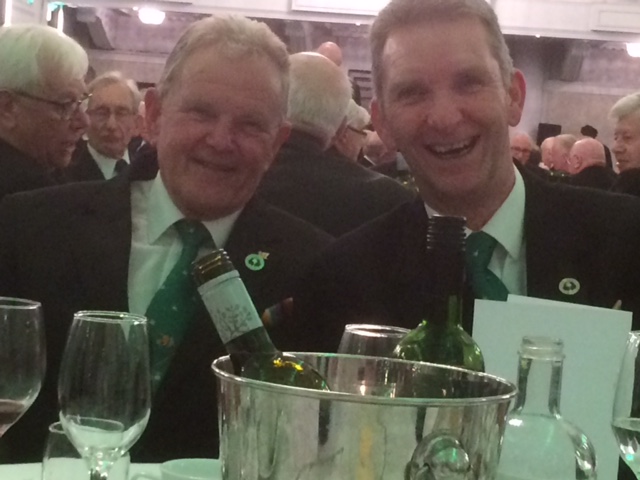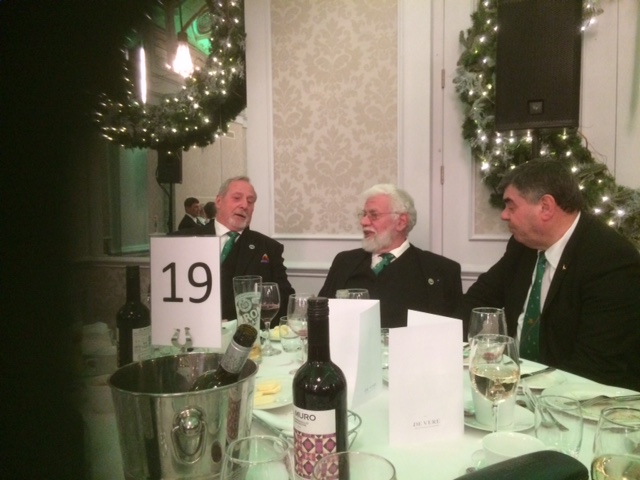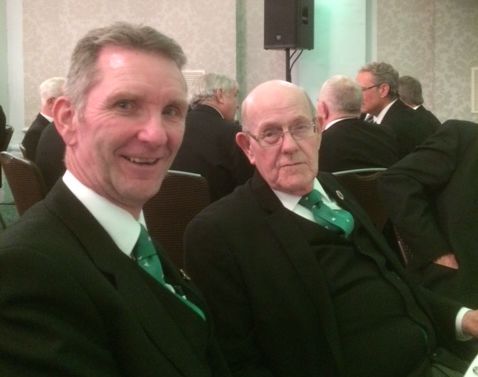 ---
Binbrook Christmas Carol Service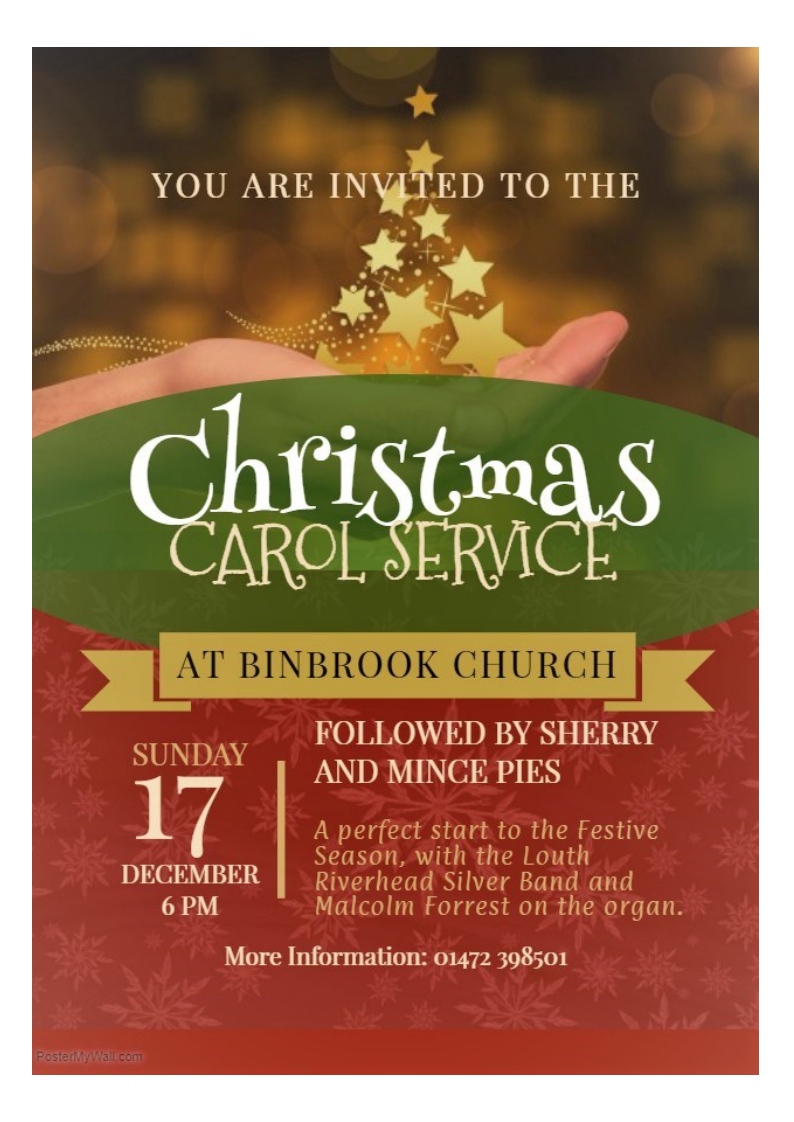 Letter of Thanks to the Brethren
Dear Sirs,
I just wanted to say how much the Mobile Chemotherapy Unit is appreciated, and to thank you all.
The service it gives is 'second to none' for local people. The Sister always has everything very well organised, and takes pride in caring for all patients' needs, both physically and emotionally. A Staff nurse works with her using the same expertise and kindness.
The two drivers (they take it in turns) Stephen and David are both helpful in the vehicle, as well as driving to Louth etc.
Thank you once again.
Yours sincerely,
An appreciative patient.
---
The Charity Hope for Tomorrow celebrates its 10th anniversary this year 2007 to 2017.
There are now 12 mobile units in operation and they have saved the patients 2.000.000 miles of travel and 170.000 hours of time.

Elaine, the Lincolnshire mobile chemotherapy unit  had its third anniversary in May of this year.

The unit now visits Lincoln Louth Grantham and Skegness, and has saved patients over 120.000 miles of travel and 10.000 hours of time. 
---
Spires and Steeples 1/2 marathon cross country challenge 
WBro  Geoff Burgoin  St Guthlac  ran the Spires and Steeples 1/2 marathon cross country challenge in October for the Festival. He Thanks all those who sponsored him.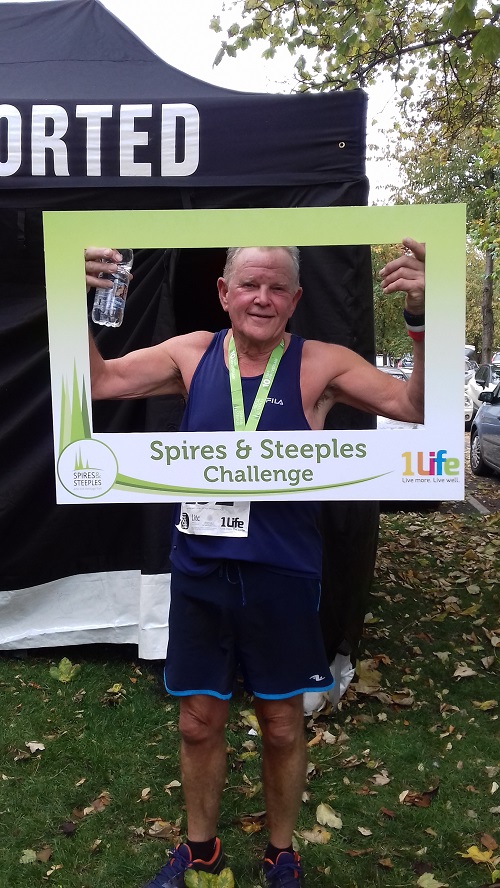 ---
Lincolnshire Mark Master Masons Prize Draw
 The September Prize Draw was held on the 5th October when the following were prize winners:-
 First Prize, £300.00         W. Bro. R. Hansard, Whitestone 1203.
Second Prize, £200.00     W. Bro. P. Needham, St. Swithun's 445
Third Prize, £150.00       W. Bro. G. Young, Whitestone 1203
Fourth Prize £100.00      W. Bro. W. N. Smith, St. Swithun's 445
Fifth Prize £60.00           W. Bro S. E. Siddle, Spurn and Humber 1199
Sixth Prize                      W. Bro. L. A. Darby, Urania 326
We have forwarded a cheque for £4,060.00 to the Festival making a total so far of £42,360 donated from the Draw.
£9,610.00 in total has been paid out in prize money so far.
Many thanks to all of you who are participating in the Draw we are very happy, as we are sure that you are, in the money raised so far.
---
I would walk 1000 miles.
Last year W.Bro Mick Stocker pledged, in the presence of Rt W Bro Trevor Walker, that he would walk a cumulative 1000 miles between 1st January 2017 and 31st December 2017, to raise funds for the 2018 Festival.

On 13th September 2017, he walked the thousandth mile of his challenge with his wife Sandra at Barkston near Grantham. Sandra also completed the 1000 miles. During the year so far they have walked in Grand Canaria, India, Bulgaria and Slovenia outside the UK, whilst not only walking in Lincolnshire they have done walks in Nottinghamshire, Cornwall, Norfolk, Lancashire, Yorkshire and Cumbria.

The 250th mile was walked on 26th February at Scopwick, the 500th mile was reached on 24th May at Biscathorpe in the Wolds, and the 750th at Gainsborough on 27th July. A highlight was the 650th mile at Osojnica Mala, in the Slovenian Alps on 6th July.

The walking goes on and sponsorship is still open as the person predicting the final mileage on 31st December will win a bottle of whiskey.

So far £1087 has been raised for the Festival.

You can download a sponsorship form HERE.
---
Mark Benevolent Fund - Anniversary Festival
Friday 6th – Saturday 7th July 2018 - Assistance Needed
By now you all will be well aware of the forthcoming event at The Epic Centre, Lincolnshire Showground next July. These events take a great deal of preparation and as the Provincial GDC I am tasked with 'stewarding' the event, accordingly I am looking for volunteers to assist me.
The festivities start with a day trip to East Kirkby for the Aviation Heritage Tour on Saturday 7th July and our Festival Banquet being held at The Epic Centre, Lincolnshire Showground that evening.
In order to ensure that everyone attending these functions has an enjoyable time, we will need the assistance of some Festival Stewards throughout the weekend for a variety of tasks:-
• Greeting our guests with welcome packs at their hotels, which will be The Double Tree by Hilton, and the Holiday Inn which are both situated next to one another on Brayford Wharf. The Lincoln Hotel, Eastgate, the Holiday Inn Express, Brayford Park and The Bentley Hotel, South Hykeham and generally assisting with any queries that they may have.
• Helping our guests with their coach travel on the Aviation Heritage Tour on Saturday 7th July, and more importantly, ensuring they return from the tour on time!
• Marshalling guests onto their coaches for the short journey to The Epic Centre on the Saturday evening.
• A team of Stewards will be required at The Epic Centre to ensure the whole evening runs smoothly including car parking duties. For those who are able to assist at The Epic Centre and are not booked in to dine, a small buffet will be provided.

Brethren, your Mark Province needs your assistance and if you are available and willing to help, please do not delay and reply today by answering the following questions and emailing your responses to me:- korobinson43@gmail.com 07775556758 (mobile) or 01522 790807 (home)
1. Name?
2. Email address?
3. Mobile phone number?
4. Are you available to assist with greeting guests at one of the hotels on Friday 6th or Saturday 7th ?
5. Will you be able to act as a 'coach steward' for the Aviation Heritage Tour on Saturday morning?
6. Are you able to act as a Steward at The Epic Centre on the evening?